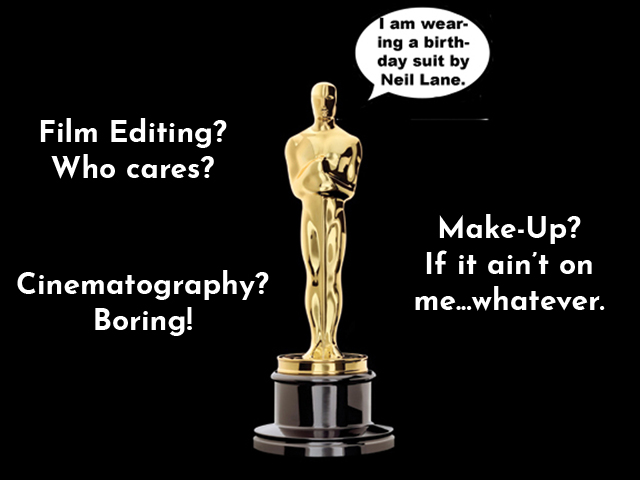 ADDENDUM November 2011: So, no one listens to me and Billy Crystal is back hosting the Oscars. Let me guess. He will open with one of his lovely (zzz) songs. Surely the lyrics will include a dig to Brett Ranter and Eddie Murphy along with the other nominees. I smell a dig to Brad Pitt and George Clooney already. Heck, maybe I should help him write the lyrics. All I know is that they better not linger too long on the Billy Crystal of it all and get on with the awards and cut the technical ones by half. Remember Brian Grazer, two hours is more than we can bear.
Let's face it, no one knows what to do with that hideous Oscar telecast. I am sure Brett Ratner saw the handwriting on the wall and used the "fags" reference to bow out of making a fool out of himself. At least with the "fags" reference, he bows out with controversy rather than with his head hung low. It is astonishing that for a long while now, not just last year's Anne Hathaway & James Franco debacle, the Oscar telecast continues to be the most boring, predictable, uninteresting show on Earth. Remember the year when Hugh Jackman hosted, making the telecast a wanna-be Tony Awards nelly fest?  Or the year that Steve Martin and Alec Baldwin made lots of unfunny jokes? Let's face it, we tune in to see just how bad the show is and ogle the dresses on the red carpet.
So who should host? I always thought Whoopi was great. That's why I was looking forward to Eddie Murphy. (Same thing.) But now Whoopi is too television. And bringing back Billy Crystal is surely not being in step with the new Gaga order that seems to plague the world. That said, what about Lady Gaga? Kidding. Last year, at an Oscar after-party Shirley MacLaine said that there were no real stars involved in the telecast. Well, maybe she should get up there, channel a time when the Oscars really meant something and then we just get on with the awards at hand. Definitely, zip through the technical awards, and once and for all cut the show down to two hours. Make each performance for Best Song amazing, ask Donatella Versace to organize that bit of entertainment since she seems to always get it right for her collections and move on.