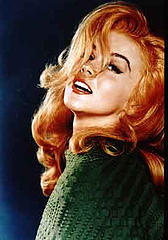 As we say goodbye to that ugly fuck Bernie Madoff (and hopefully his wife, sons and anyone else involved) I thought it fitting to Kumbaya together and sing this lovely song. What better way to send off to the Wicked Witch of the Upper East Side than with these lyrics to "Bye Bye Birdie", once sung by the achingly beautiful Ann Margaret.
Bye Bye Bernie
No one will miss you so;
Bye Bye Bernie,
Glad they made you go?
No more Ponzis,
It's grabbed you by the nuts;
Don't cry Bernie,
Just cause you're a putz.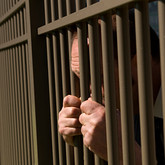 I'll miss your ugly smile,
Thank God it wasn't me;
That bought into your shit,
I'll laugh eternally!
Bye Bye Bernie,
You're really fucked up now;
Bye Bye Bernie
Your wife's a fucking cooooooooow.
An equally guilty cow.