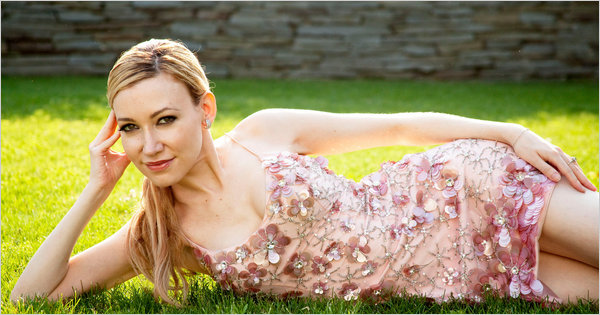 When that short lived reality show High Society was on television, there was a firestorm of bad press flying around in regards to that cast. Whether it was Tinsley Mortimer or her ex-husband, Paul Johnson Calderon, Jules Kirby or Devorah Rose, they were all lambasted in the media, much for good reason. When it came to Devorah Rose, she could not cut a break, which made her the more sympathetic of the group. Page Six started the Team Devorah vs. Team Tinsley and the color war began. Some people are crowned notorious by the press and never live it down. They get no respect, making them the Rodney Dangerfield of the media. Those PR Girls from the 90's were like that as well. Even today, Lizzie Grubman is being dragged through the press about not paying her staff. There are some people that will always be slighted by the tabloids. And now, last Thursday's New York Times Style section featured Devorah Rose in a piece that surely must have ruffled her feathers. I am a firm believer in any press is good press, unless you are Twittering your penis around or bedding your kitchen help. So I called to Devorah to see how she was holding up.
ABE: So when I saw your face on the home page of the nytimes.com, I was so happy for you. Seeing it there, how did that make you feel?
DEVORAH:Seeing the photos felt great…but then I read the article. I never knew "self-made" could be a pejorative term.
ABE: Tell me about this writer chick, Laura Holson. She seems like a douche.
DEVORAH:She was extremely complimentary during our face time. And she kept telling me that even though she looked "like a soccer mom," that she wasn't what she appeared to be.
ABE: Yeah, I am sure you wanted to kick her around like a soccer ball plenty.
DEVORAH: That's not my style, but…
ABE: Did you ever get a sense that she wanted to throw you under the bus? And would that bus be the Hamptons Jitney?
DEVORAH: I was hesitant at first but she put on a quite an act. It wasn't until right before the article came out that I realized she did, in fact, have ulterior motives. As far as which bus, she wouldn't be too picky. Greyhound, Chinatown, Jitney – I think she'd probably like to drive it as well. Forward and backwards.
ABE: You know that I think any press is good press. You can not dwell on it and simply take it on the chin and move on.
DEVORAH: The tone of the article does not seems fitting for The New York Times.
ABE: Who is going to be on your next cover?
DEVORAH: My friend, actress Rachel Nichols will be my next cover girl.
ABE: Who are you dating?
DEVORAH: I'm dating the magazine. It's the first romance where my other half has more issues than I do.
ABE: Who are you still friends with from High Society and NYC Prep?
DEVORAH: Well, let's focus on the positive – which requires ignoring High Society. As far as NYC Prep, I adore PC Peterson.
ABE: He was so annoying on NYC Prep, though.
DEVORAH: He just got back from a year of traveling the world.
ABE: One can only hope it was life-changing.
DEVORAH: You see, you can't judge someone from how reality TV portrays them.
ABE: True. But then I wouldn't be living up to my I Mean What-ness.
Follow us on Twitter.com/imeanwhat or Join Us on Facebook.