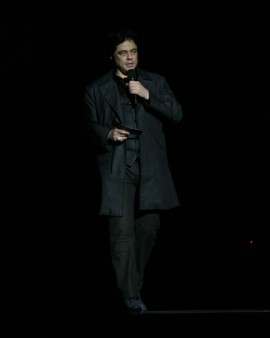 It's not often that you will read how fabulous I am, but this past NY Fashion Week, since I kicked it out with the talent I brought to the G-STAR show, this is that one rare time. First of all, (unless you've been living under a rock)this here is Benicio Del Toro, one of the world's most respected, coolest actors. Having just traveled with him to Cuba with the film CHE, I can also attest to what a great guy he is as well. So, not only was he in attendance, but BDT actually read the lyrics to Candidate, a song by Joy Division, right there on stage. How too-cool-for-school is that?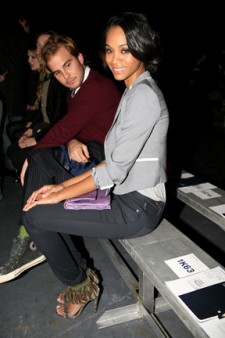 Beyond BDT, here is a smattering of images from the show. G-STAR is a groovy, under the radar brand and that's why I am able to get the likes of Mischa Barton,
Rodrigo Santoro, Alexandra Richards, Zoe Saldana, Natasha Bedingfiled, Tyson Beckford and many others to come, sit front row and support. Until next season, y'all. Be good.
xoxo
ABE