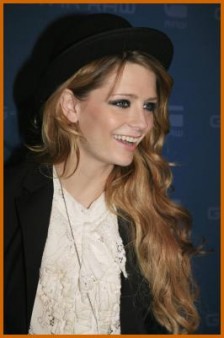 Well, another fashion week has come and gone and as it goes, this one was really fun. I loved the projects I worked on (G-STAR was most groovy) and now, I get to focus on Steinunn, my wonderful Icelandic designer (www.steinunn.com) who is still reeling from the financial collapse in her country. Her stamina is inspiring. "I'm going to survive this," she said yesterday afternoon over coffee in Soho,  her piercing blue eyes shining. And I am determined to help in any way I can.
Now back to frothy tidbits. Mishca Barton looked gorgeous at the G-STAR show, as did Shenae Grimes, Danielle Panabaker, Natasha Bedingfield, Alexandra Richards, and then some. The guys were hot starting with Benidio Del Toro, Rodrigo Santoro, Santiago Cabrera, Tyson Beckford, Demian Bichir, to name a few. It was a kick ass front row.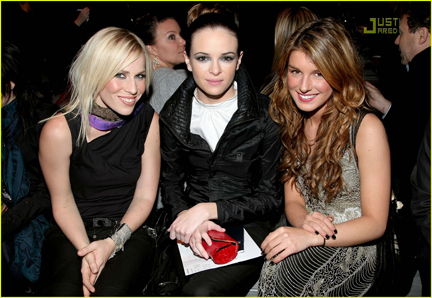 Yes, there were dinners, and after parties. But the most fun was hanging out at Beatrice Inn with the cast of CHE along with producer, Laura Bickford and the illustrious Amy Sacco.
Until next season…stay optimistic, shop whenever you can, and be happy. That's what I plan to do.
XOXO
ABE