There was a story in The New York Times Style about our men and women in uniform coming out of the closet vis-a-vis YouTube since the repeal of Don't Ask, Don't Tell. Though this development is heartwarming, I wonder, "Why is this a Style story?" Are these newbie gays sporting ultra-chic military looks (Fall '10 Burberry jacket or Marc by Marc Jacobs) in their self-made videos? Does this mean because it was featured in The Times Style that coming out is fashionable… again?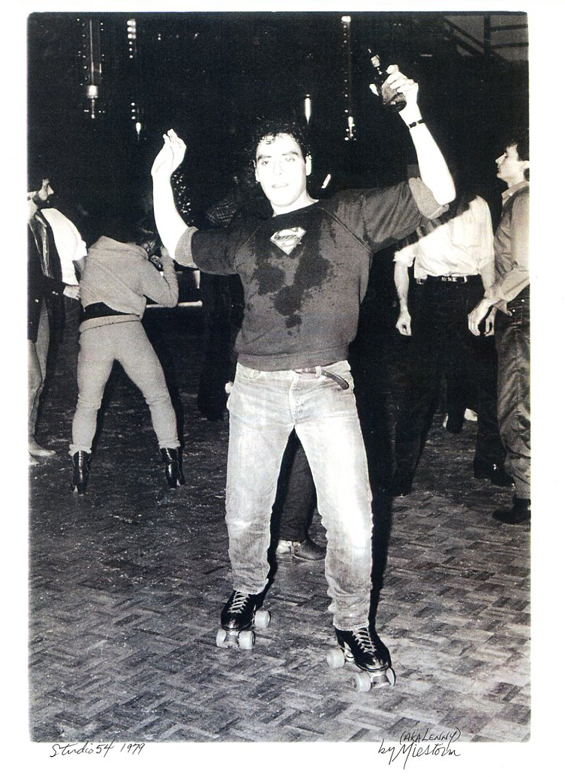 When I came out in the late '70's being gay was definitely in vogue and we celebrated my new-found freedom on the dance floor at Studio 54 (see above). The fashion industry in New York was burgeoning and designers Halston, Calvin Klein and Stephen Burrows gave American sportswear their rightful place on the international fashion landscape. Being gay was cool until AIDS ravaged the community. Perhaps this is a seminal moment for the gay community. I mean… now that gays can get married, they should be able to freely walk out of any closet. Which begs the question: What came first the closet or the egg?
This Tuesday, the real Studio 54 is having a reunion party to celebrate the new Sirius Radio disco station, Studio 54. The station and event are hosted by the club's original doorman, Marc Beneke and Myra Scheer, who did 54's public relations. Perhaps we can kill two birds with one dance and use this event as the official coming out party for our troops while bringing gay back in vogue. Look, just because gays have a reality show, The A-List, does not mean gay is in vogue, on the contrary, those queens are too downmarket.
httpv://youtu.be/DVAgz6iyK6A